In a previous review we looked at the three main types of Diet for a Dog.  Kibble, Wet & Raw Food and the Pros and Cons of each.  Today we are narrowing it down and looking at the Healthiest Wet Dog Food and what turns out to ultimately be the best of the very best.
WET OR PROCESSED DOG FOOD
Quick Recap from a previous post:
What is a Healthy diet for a dog?- Review and Compare food types
There are some new kids on the block, tailor made for your dog these are the culinary human equivalent of high end tailor made recipe, and specific ingredients measured with no waste delivered to your door.
The Tailor made dog variety allegedly tailor make for your breed, dog wight and preferences. Whilst more expensive they are without a doubt yours and your dogs new best friend
PROS for both WET & TINNED/CANNED DOG FOOD
Easy to serve, most popular therefore most competitive.
CONS:
Just like any processed foods there are some which offer excellence and some which are downright awful. Some add carb rich additives also some include, sweeteners and bulking agents to the ingredients.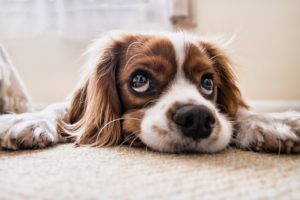 Tinned dog food is not bound by the same guidelines or ethics as human food therefore you have to trust the manufacturer and you need to be mindful of all the additives. Reading reviews of the manufacturer is a worthwhile investment.
Dolly and I did some fairly robust research, this included nutrition, value for money and recommendations, in addition we looked at the popular review sites like Trust Pilot. It seems that if you want the best it is not surprisingly more costly.
We have the outright favourite, it is way out in the front. But before I add the links and the reviews I just wanted to add the runners up.
No 4/ -Vets  Choice- Royal Canin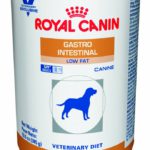 The customer service is very good  and receives great feed- back on Trust Pilot. There is a sense they genuinely care about the well being of your pet. Dolly likes this variety however (this is a personal thing) I found it expensive and Dolly was not losing weight but was still hungry long before feed-time. Never the less you can't fault the science behind it and if you like Tinned/Canned dog food then its worthy of consideration.
I have found PetFlow to be offering some good deals at the moment so check it out. They are offering bulk buy of 12.
No 3 / Good Choice with good reviews Natural Balance
Natural Balance, offering outstanding value for money, with excellent nutritional ingredients. It has very few bulking agents, has some of the best reviews for canned dog food. Dolly liked it and they have a wide variety and choice.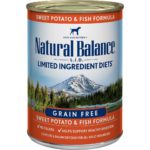 No 2/ Runner Up – Good Reviews and Excellent Value Nutri Source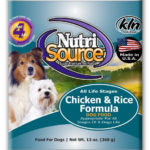 Nutri Source, has a pleasing smell, looks good enough to eat and the dog is happy and content.  As some of you owners are not a fan of Sweet Potato as a bulking agent then this will be for you and your dog. This variety has rice as an ingredient which ensures your dog will feel fuller for longer I like this because it represents value, has good customer service and good reviews. Dolly tried this when she had an upset tummy and for a few weeks beyond, it is easy to digest so perfect for Dogs with a sensitive   tummy.
Where to Find The Best of Tinned/Canned
Royal Canin Canned Variety, (click on the highlighted link for further information and purchasing information) We tried the gastro canned dog type as Dolly was on the Dog Weight Watcher diet which the Vet recommended, there are however many alternative options to the attached Diet variety and each one received excellent reviews on Trust Pilot.
Natural Balance As mentioned with Royal Canin, best deal at the moment are with PetFlow, they have some early offers together with 16% (sweet16) off for new and first purchases. Click on the Natural Balance link for purchase
Best deal is Petflow like the above two choices this too offers discounts of 16% If you click on the highlighted link it will take you straight to the best current deal.
The Best and Why it gets the Top Banana Vote
&
;
The Number 1 Choice
Fresh Tailor Made Food For Your Dog.  This is what the company offers its customers. As you would expect the website is modern user-friendly and offer lots of visuals, they even have a video link. I was actually very impressed from the get go.
The order process starts with the Website asking some questions about your pet, what she/he likes, if they require a special diet, the Dogs weight and if they are overweight or underweight, your expectations, breed etc (even the name of your Dog)
Having answered the questions, which only take a few minutes you will then receive an email which includes a personalised profile and menu choice.
This is how it looks on their website
Create a profile for your pet
Receive fresh, individually portioned meals delivered to you
See the difference a fresh diet can make for your loved one
Live a healthy, happy life together
The first delivery is a two-week trial, which is the recommended time it would take for your dog to get used to his new diet. Assuming you and your Dog like the food then it will be delivered every 4 weeks. It arrives in a cute box with insulation and all ready for the freezer. It is already cooked and requires nothing more than taking a few packets out the freezer few days in advance. The food is weighed exactly for your dog and requires no guess work or mixer. On first inspection I barely recognised it as dog food. It really did look good enough for our family to eat (in the event we were snowed in and run out of food.) It looks home made and the dog loved it from the outset.
Click on the link and check out the Nom Nom recipes
Whilst it is not the cheapest food on the market the food is the very best. The customer service is outstanding some of the freshest and most varied Dog Food on the market. The whimsically named Nom Nom Now, is a new kid on the block but not without experience or  nutritionally scientific and will take some beating. Delivered to your door, when you first open the box you know you have done the best you can for your dog.
I predict this method of "feeding the dog" food will be copied and imitated by many. It has no middle man and offers exceptional quality.
We are still a work in progress, this journey started back in January, when we had a seriously overweight Westie and a warning from the Vet. As mentioned in a previous post we tried many diets, this eventually catapulted me starting my own Blog to report on findings. During the research phase Dolly was miserable and often depressed. Thrown a little off course in March as we thought  Dolly was miserable with her new diet, it turned out she had a very serious infection.
Dolly has lost considerable amount of weight and only have 1.5kg to go for her to be considered perfect weight
Conclusion
Of all the food types, Wet, Kibble and Raw, the best for us in Dolly's house is Fresh, for you it might be Raw or even Kibble. Each dog is different just like humans. But start with the best ingredients you can afford and you will be on the right path. I will soon be adding product review for Raw Food which is very popular with the working and bigger dogs.
I would love to hear your comments and views. Let me know what your dog likes and if this has been helpful
Thank you for reading my blog
Cordelia & Dolly
Just a short foot note, which ever type you choose you need at least two weeks for your dog to climatise to diet change if moving from one type to another. You may need to start mixing with your previous choice and slowly increase the amount of new. This is especially true of the "tailor made, fresh variety"
NB some of the links on this page are affiliate links, this will direct you to the product website. It costs you no more to go through a link and although I will get commission from purchases made I am not however paid to write this review
Please follow and like us: