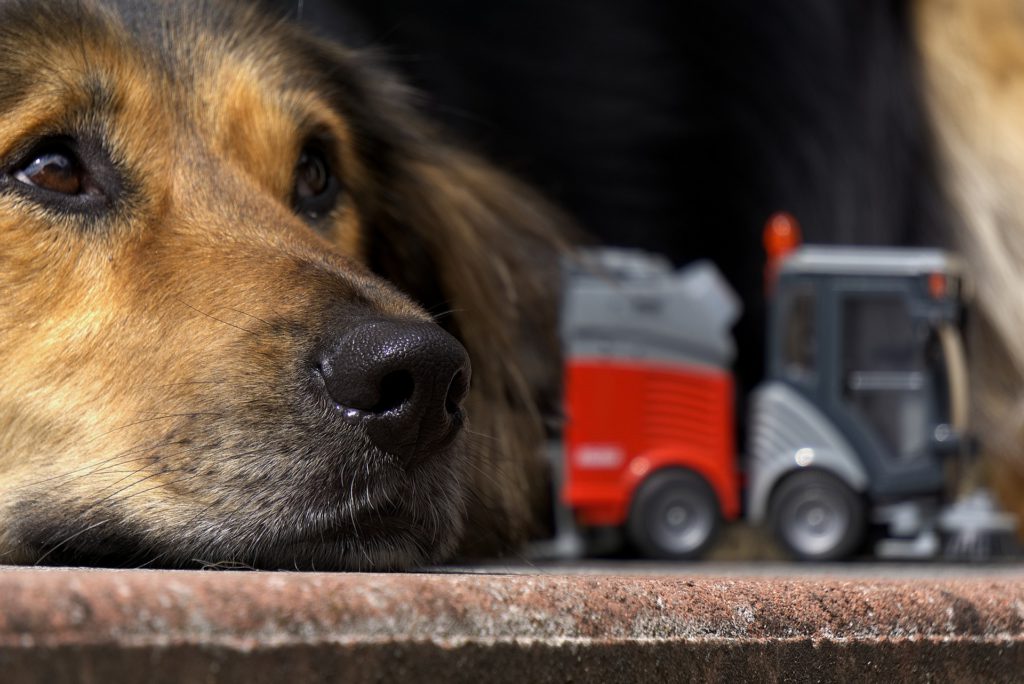 My friend has recently introduced s new pet to her family. All concerned were excited but also nervous, had many questions and could'nt see beyond the first week.
We set about researching what to expect, how to make the transition as stress free as possible. We looked at the process and what to expect when adopting a rescue dog, we also looked at what to expect of it during the first seven days. (It being a dog called Flo) she is a beautiful 6-year old Staffie who's previous owner died and Flo was given up for adoption, no other family member at that time could take ownership.
What Happens Now You Have Her Home
By and large you have every right to expect the whole process will be a wonderful and memorable experience, for all concerned. But it pays to think ahead and with some planning and forethought you are more likely to ensure a happier outcome.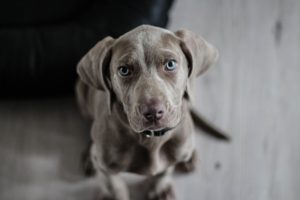 Your new dog will be stressed and anxious. So before you bring your dog home there are a few steps you can put into place to make the settling in period as easy as possible.
You need to think about where she is to spend her time when not in your company. Is she to be crated? Believe it or not this offers greater security to a dog, especially if the home is busy. He/she will use the crate as his/her "time out place" If a crate is used it is essential every single member of the family (baby alike) recognises this is his place of safety, never use it as punishment and never allow a child or other dog to force him out when located inside.
When Does It Happen.
If your new adopted dog has never used a crate then perhaps you can delay the introduction until she is settled into family life. I will add a training "How to crate train your dog" in a later blog. In the short term you may wish to keep your new dog in the kitchen as inevitably there will be accidents and the kitchen will usually have access to the outside and a wipe clean floor.
Just like you would child proof your house should a toddler arrive, you should do exactly the same for your new dog. This may require removing chewable things like shoes, electrical cables and child's favourite toy. In addition, chemicals, medication and any other pet food should be cleared.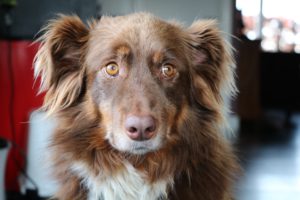 You should always ensure left over food and cartons, open bins, half full bin liners are not accessible. Example of this, my friends teenage son had eaten his dinner in his bedroom and left the remaining half-eaten curry on the plate on the floor. Later that evening the dog wanders upstairs into the open door of the bedroom and scoffs left over curry and nan bread. Much later in the evening they had an unwell dog and a lot of mess. It could have been much worse if it was left over chicken with bones…  
Baby gates are a real asset together with dog proofing the garden and dog proofing the garden shed.
Give Her Time.
Time, give her time, she will be eager to please, but may be anxious, she may well wet or poo in the house. This does not mean long term problems it may simply mean she is stressed, anxious and or nervous. If there are other pets in the house this may also cause additional stress for the new arrival, or even the existing pet. So patience and time is required.
It is worth taking some time off work to integrate the new dog into the home and the existing pets to accept and not feel threatened. Watch carefully the body language of all animals for aggression or fear. Hierarchy within a pack is normal but aggression and fighting is not. Time off work will be time well spent even if she is coming home to a previous pet free zone, you will all need a period of building a routine.
Routine. How Can I Help My Dog Settle Into Her New Home
When you first pick her up from the Rescue Shelter and if you have the room in your car, it maybe an idea to transport her in a crate, this may well give her a feeling of security. Few dogs like car journeys in early days.
Ok so now you have your new dog and It's the first day. Take her to the toilet area immediately on arrival home, spend time with her, (in this area) this can be repeated every 25- 30 mins for the first few days whilst she is awake.
Ensure you and the family don't overwhelm her with loud noises or excitable chatter, especially the children, understandably they will want to touch her, pick her up and get very excitable around her. This has to be managed if you are to ensure a calm and easy transition and if you see any sign of anxiety than perhaps an intervention from you at this stage would be welcome. This also means keeping visitors to the house at a minimum in the first week.
Speak to the rescue home about her current routine, by that I mean, what are the feed times, what are the walk and bed times, it would be useful to replicate this routine for the short term.
Routine,
Routine in the early days is key, it will provide a backrod of security for your new dog. Bedtime means bedtime which is easier to enforce in a crate, switch the light off (or blanket covering the crate) She will feel less stressed and worried if there is a safe and secure environment, If previously she has been used to a continual background noise than by all means leave the radio on very quietly, or even a ticking clock. This will help her with nighttime fears.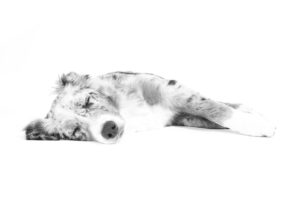 Training & Socialising
If the history of your new pet is known than you can adjust accordingly. For example if she has been poorly trained with punishment and abuse, like sticks, newspaper, etc than remove all of these from her eyeline when giving commands. In addition, she may not respond to command the way you would expect.
If she has been well-trained and understands basic commands than it would be wise to continue the same commands until you are able to introduce new words/commands. If she has never mixed with other dogs than it would not be wise to rush out to the local Dog Park. So remembering those questions you asked at the outset (see "questions to ask when adopting an adult dog" blogsee "questions to ask when adopting an adult dog" blog post) and use the information gathered.
We will look at basic training in a later post.
How Long Will It Take Her To Settle. – Do not Rush
Each dog will be different, but mostly the younger the dog the quicker the dog will settle. Never the less you will need patience, lots of it, however the rewards are limitless. Continuing her previous routine and schedule will certainly ease the process. After a week or so you may well start to see signs of the true character of your dog. Be understanding of any failings of both your pet and your family towards her.
If after a month you are still experiencing problems and you believe she has developed behaviour issues than do not hesitate to speak to your vet; It is worth saying at this point that an early trip to your local vet, soon after arrival into your home, with a view to establishing what is the dog's medical and general well-being together with ensuring he or she is micro-chipped.
Your local vet may also be able to offer a myriad of support and help, for example, things like local Dog Trainers who could visit you and your dog in your home environment. This is only necessary should you continue to experience behavour issues after a month or so.
I found an interesting notice at my local vets, something called Puppy and Dog parties, these are little gatherings where dogs and puppies are slowly introduced to other dogs. It's quite a noisy affair but usually a great and safe environment for puppies to meet other puppies and adult dogs to meet others like them.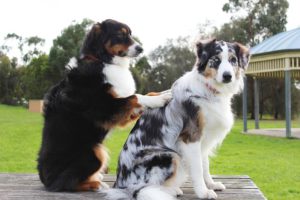 & Finally
Follow these guidelines and seek advice when concerned and if you have bags of patience than you will be the proud owner of a socially and well-adjusted Rescue Dog, who will show you unconditional love. They may previously have been well-loved and had to be given up for adoption due to unforeseen circumstances and has now found a new and happy home. Equally, your rescue dog could have been very unhappy in her previous home and now because of your intervention only knows love and kindness.
Either way congratulations you have made a difference, to both yours and the life of your new canine friend. Hopefully this is just the start of a long and happy journey for all of you.
If you are at this point than thank you for reading my blog.
Please comment below and let me know how your journey was.
Any questions do not hesitate to ask I will respond as soon as possible
Cordelia
Please follow and like us: