The Best 4 Pet Cams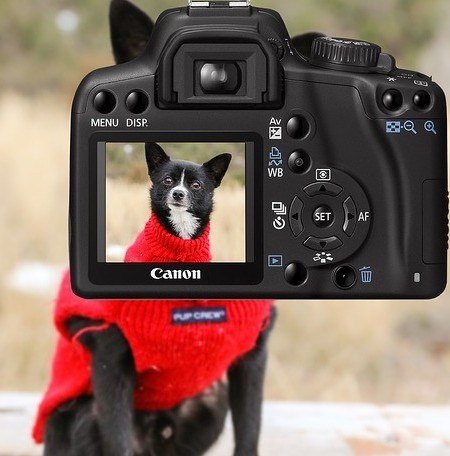 Why Do I need a Pet Cam – Is it Just Another Fancy Gadget?
There could be a few reasons why you are reading this blog, perhaps your dog is suffering with Separation Anxiety, or your dog is new to your household, could be he is a bit mischievous when you are absent, or you have been told by the neighbours he barks a lot. What ever your reason, you are looking for a possible solution and feel a Pet Camera may be the answer. They have improved hugely over the last few years. More affordable, easy to use and operate from your mobile and should you require can even talk to your dogs through the camera. Looking at specifically Indoor Pet Cameras, but not just for your dog they can be used for a good deal of other surveillance situations.
Benefits
The benefits of owning a pet camera maybe clear and evident and not necessarily something which needs explaining as you are probably reading this post as a result of one or two issues in your house resulting from an anxious or naughty dog and feel a pet cam may offer a solution.
The cameras themselves and independently offer their own individual benefits, some of which are more desirable and relevant to your situation. For example some pet cameras offer an option which allows you to communicate with your dog in the event you feel your voice may calm him, some owners would find this may have the opposite effect on their dog and therefore this would offer not offer tangible benefit so do not need the additional cost.
Another option is some cameras randomly throw treats for your dog via instruction from your mobile, again this may or may not offer benefit. You may also wish to operate via Alexa this too is available. Night vision may also be important to you if daytime light is poor.
There are literally hundreds on the market and the choice can be a little overwhelming.
I have chosen the four which offer consistent high feed back together with numerous user experiences. I have also looked at value for money together with the all singing and all dancing knobs and whistles Pet Cam. Prices for quality cameras can range from £27 to £189.
There are many pet cams wide of these margins but for the purpose of this review I am looking at those which offer the best value, ease if use, tough and able to withstand dog interest and those which offer the most usable gadgets. In addition, and as previously mentioned those which are high in user feed back.
Best benefit of all, ….. Pet Cams offer Peace of Mind
How to Use
Most of the Pet Cams I looked at offered easy to use installation guides via an app on your mobile, laptop or iPad. All the four I have looked at offered a "How To" You Tube guide. Quite simply follow the guide, charge, install the camera on a shelf (preferably away from dog or cat, (especially the latter) and switch it on. They are wide angled lens and you can manoeuvre into a prominent place of your choosing, for example lounge and toward the front door. Some will offer better clarity than others but overall the quality, sturdiness, reliability are on point. All four tested operate via WiFi
Product One – Recommended-
Furbo Dog Camera. It is undoubtedly a good seller, good reviews and claims it is a No 1 seller on Amazon. It looks very chic and does not actually look like a camera
Pros:
Hear and Talk to you your dog
Visuals are excellent
Random Treat tossing- Fill your Furbo with treats and it will toss them randomly, if your dog is active and anxious, this is activated by your mobile and you are able to monitor
Real Time Barking Alert, (camera will send an alert to your mobile if your dog is barking) You can check in with them if needed.
Night Time Vision. Gives clear view when day conditions are poor
2 Year Warranty
30 Day Money Back Guarantee.
Camera Quality is excellent
Dogs will notice when the light changes to blue (when being watched) and will be aware of the treat time.
Works with Alexa
Cons:
The cost, at £189 it is a significant investment
Need to be high on a shelf as the dog may pull the camera down if it can smell the treats.
Needs software updates, although this is easy to action
Customer service is in the US, which is great if you are living in the US, not so good if in the UK
Pricey but good quality,
Taking off a point because of the cost 8/10. If cost is not an issue then this would be my camera of choice
Product Two – Outstanding Value
Pet Dog Camera NIYPS Amazon have given this camera their choice award. Whilst is does not offer the treat throwing or look quite like the Furbo it is never the less a worthy contender. As you would expect this too is Wireless.
Pros:
Remote View Camera
Video Encryption technology. (SD card or Cloud)
Can Take pictures
HD
Excellent visuals including Night Vision
Two Way Audio (allowing you to speak to your dog in the event he is anxious)
Outstanding value for money, is highly recommended by other dog, child, owners
Compact.
Cons:
Only works on Wi Fi, not 4g
Can go offline now and again, will need re-setting from home
Looks a little flimsy
Easy to use and very popular 9/10
Product Three – Good Choice –
NETVUE 1080P WI FI This Camera offers every benefit you can imagine, has overall the highest user feedback, with very few negative comments.
I found it easy to operate. It looks cool and won't topple over should you have a curious cat or dog
Pros:
Wi Fi (as you would expect)
2 Way Audio, allowing you to speak to your Dog
Works with Alexa
Storage on Cloud
Connection is stable
Set Up is very easy
Motion detection can be turned on or off
Excellent LED Night vision which works if daylight is poor
Detailed pictures sent to your mobile if abnormal detection is triggered.
App is user-friendly
Cons:
WiFi range is not huge, will need an extender if router is distant
Company may use motion detector to promote additional products. This can be disabled.
Customer service is based in Asia
This Camera can also be used for a variety of security type requirements. Overall the pros outweigh the cons and I give this a 9.5/10
Product Four – Best Value for Money – My Choice
This is called the FHD1080P WiFi IP Camera, Kolaura Inddoor Security Camera. The Name doesn't exactly roll off the tongue, can be forgiven as it comes in at a cracking price and is by far the most popular camera in the lower price range. It does exactly as it says on the tin and comes very highly recommended. Whilst it may not offer the bells and whistles that the Furbo and Netvue offer it is nonetheless a great camera for the price.
Pros:
WiFi (as you would expect)
HD Camera (horizontal rotation offering 360* degree
Night Vision
2 Way Audio (allowing you to communicate with your dog)
Motion Detector for abnormal behaviour. Sending an alert to your mobile
Cloud Storage
Easy installation
Easy to use App
High resolution camera
Cons:
Overseas customer services
Looks like a Toy
Overall this Camera is outstanding for the money and I give it a 10/10. Is the easiest to install of all the cameras and never dropped out. I liked it very much.
The Furbo does offer other benefits but if you want value for money and want it now with an easy to install then this is the camera for you
Final Thoughts 
Having looked at many Cameras I have chosen the above four as they received the best feed back and customer service. I have listed the benefits of the four. All offer WiFi, all offer storage on cloud or SD card but only one offers the treat throwing. As novelty factor goes my dog loved it very much and when she became agitated due to a thunderstorm we were able to calm her down with voice and treats. Dogs notice when the light comes on and will react immediately.
I have chosen Amazon as the preferred supplier as they offer next day delivery and best value. Just click on the links should you wish to purchase and it will take you to the Amazon Site.
My intro question was,..Is this really necessary or is a Pet Cam just another gadget?. My answer to this is a category no it is not a gadget.
The question Is it a benefit? is really down to you the owner. If your Dog suffers with boredom, naughtiness or if currently having to deal with Dog Separation Anxiety and you are consistently working through the exercises and through planned "time out", then a Pet Cam is an absolute godsend. (I have written a post about understanding and coping with dogs who suffer "Separation Anxiety" click to read.)
If you have any comments or can offer feed back, please click below, lots of owners get value from stuff that is going on for you and your pet.
Thank you for reading right down to the end of my post
Much Love
Cordelia & Dolly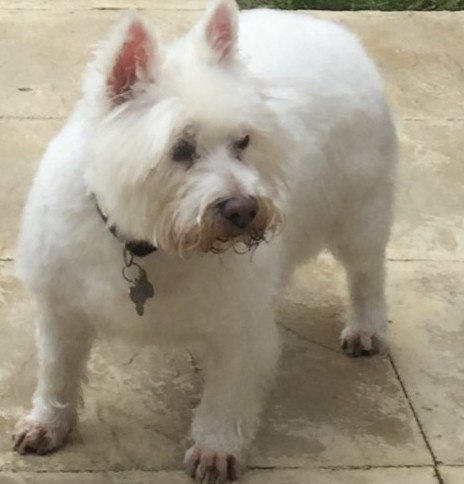 Dolly now 13 years old
NB Affiliate Links to Amazon, I am not offered free goods. The reviews are all mine and I am not paid for them. If you click and purchase on the Link I will receive a very small commission. Please note there is not any additional costs added. It would cost the same if purchased direct
Please follow and like us: