Welcome to my Website, Your Hungry Hound. On here we focus on all things Dog and in particular your Dog's Diet
My previous review looked at the three main types of Diet for a Dog and the Pros and the Cons of each.  Kibble, Wet & Raw FoodPros and the Cons of each.  Kibble, Wet & Raw Food
For the purpose of this review I am looking at Dry Dog Food otherwise known as Kibble. 
To Recap
KIBBLE/ DRY DOG FOOD
Pros for Kibble Dog Food:
Convenient….is most definitely right up there as one of the first pros of Kibble and the good quality brands offer nutrient rich and good diet control. Good for teeth as it provides something to chew on which assists with plaque control
So what's not to like
Cons:
Like processed food, there is good and bad and like processed food you have to trust the manufacturer not to add, not to dilute, not to bulk or indeed not to add sweeteners, of which many include. Often Kibble is carb heavy, Dogs can become bored with the same food and may resort to scrounging simply for a bit of diversity. Not all dogs are happy on a biscuit only diet, some are perpetually thirsty. Many owners think that the idea of serving the same dried food day in and day out is too repetitive for their dog and therefore have a mindset against Kibble
So assuming you have searched Google for Kibble Dog Food reviews you are now at the point of Which one?
WHICH ONE DO YOU CHOOSE
There is a huge choice of Dried Food for dogs but having done some fairly extensive research, have read other reviews, looked at trust pilot and looked at all the nutritional components (so you don't have to) my choice of Dry/ Kibble  there is a clear winner.
The Marketing people for Lily's Kitchen are clever and resourceful as it is intended to look home made as if cooked up in your home kitchen. Never the less and regardless of clever marketing it has substance and has figures to back it up.
Kibble can be stuffed full of additives, bulking/carb ingredients and sometimes fairly low quality. You need to check what is added and what is missing.
Lily's Kitchen – Adult Dried Dog Food has a nutritional quality of 86% That is massive and very few come close
& is consistently rated 4.5 out of 5 star rating
To put in perspective Royal Canin ( a name you would recognise from your local Vet) same Adult Dry Dog Food has only 33% (recognised) Nutritional value and a much lower star rating, never the less it is popular with many dog owners. In particular the Satiety support (those needing to reduce their weight without feeling hungry). In fact this is actually one of the best products for your dog in the event his new healthy diet is encouraging him to scrounge because he feels hungry, in addition it consistently receives 5 out of 5 owner star rating and is the one recommended by the Vet.  So this is a very good option.  For this reasonI have added the link in case you wish to investigate the Vets choice.
Royal Canin Veterinary Diet Dog Food Satiety Support
One of the downsides to Kibble is repetition, Dogs can and do get bored of the same food. It does not offer the enticement of Raw or even wet food. Lily's Kitchen have tried to address this by offering different flavours.
Lily's Kitchen offer choice for all Ages, from Puppy
"Light" Variety for those who have gained a few pounds. Although as mentioned previously The Royal Canin Satiety Option offers an excellent choice for those dogs on a diet but not feeling satisfied with their change in regime
Lily's Kitchen also offer Organic Chicken Variety and "Free Run Chicken". In addition they offer choice for Dogs with Sensitive tummies, Salmon Complete Meal. It's difficult to get excited about Kibble Complete Dry Food, but for this I make an exception as there is so much choice within Lily's Kitchen
It is also cost effective and cheaper than its competition and cheaper than many of the well known varieties. It costs as little as £1.43 per day, if purchased bulk. Amazon are the cheapest place to purchase and have a huge range of choice.  Click on the link here or on each of Breed Size below.
The Packaging is informative and has guidance. You do not need to worry about "How Much do I Give My Dog"?
You can buy it in small packages or bulk buy which is by far the cheaper option.  Having it delivered from Amazon is also a much less cumbersome way of shopping.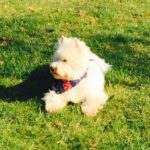 Lily's Kitchen Grain-free Adult
Dried Food For Dogs
Breed  Size Toy
Dogs needing Light Option
Lily's Grain Free Food for Puppies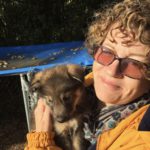 Any comments or questions please do not hesitate to leave me a message.
This is the Science bit.
Ingredients List

Freshly Prepared Chicken (31%), Sweet Potatoes (30%), Freshly Prepared Duck (8%), Peas (6.5%), Lentils, Freshly Prepared Chicken Liver (3%), Pea Protein, Flaxseeds, Dried Egg, Chicken Gravy, Calcium Carbonate, Salmon Oil, Fructooligosaccharides 2.5g/kg, Mannan Oligosaccharides 2.5g/kg, Apples, Vitamins & Chelated Minerals, Carrots, Spinach, Cranberries, Glucosamine 175mg/kg, Methylsulphonylmethane 175mg/kg, Chondroitin Sulphate 125mg/kg, Botanical Herbs (Alfalfa, Rosehips, Chickweed, Cleavers, Golden Rod, Nettles, Kelp, Celery Seeds, Milk Thistle, Dandelion Root, Burdock Root, Marigold Petals, Chicory Root).

Nutritional additives (per kg)

Vitamin A 15,000 IU, Vitamin D 2,250 IU, Vitamin E 100 IU., Zinc Chelate of Amino Acids Hydrate 333mg, Ferrous Chelate of Amino Acids Hydrate 333mg, Manganous Chelate of Amino Acids Hydrate 223mg, Cupric Chelate of Amino Acids Hydrate 150mg, Organic Selenium S.cerevisiae CNCM I-3060 130 mg, Calcium Iodate Anhydrous 1.64mg.
Please follow and like us: