Activity monitor for your Dog. So why would you? And what are you getting for your money?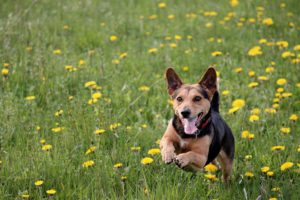 Today we will review the most popular although not necessarily the cheapest. The Fitbark, from the makers of Fitbit, this company have a lot of experience and kudos behind the name and give confidence. In addition, many dog owners have their own Fitbit which can of course be paired making it more cost effective.
Fitbark arrived onto our markets 2 years ago and have recently introduced the latest upgrade. Fitbark 2
Today we will be reviewing and also looking at its nearest competitor.
What Are Dog Activity Monitors & How Accurate are they.
If you are thinking Fitbark Dog Activity Monitors are similar to our very own Fitbits or other human activity monitors, then you would be right.
They primarily look at what your dog does or doesn't do in any given day. How much he sleeps, walks and exercises. You can use comparison tools for your breed type and age, as a senior will obviously sleep more and eat less
Fitted with GPS it can even find your dog when it runs off or gets himself lost
Additional capabilities can include
Setting To Do Lists for your Dog
Monitor progress and comparison tools.
Fitbark 2 V's Whistle 3
Whistle's is the 2nd most popular Dog Activity Monitor, it comes with some very strong reviews and has excellent feed back on Trust Pilot.
Overall the reviews are saying that it is the more accurate of the two but Fitbark just peaks in terms of ease of use and because many owners like the pairing facility of Fitbit.
SMART GPS activity tracker for your pet anywhere AT&T 3G cellular service is available.
Proactive alerts: get text, app or email notifications when your pet leaves home.
Follow your pet's location over 24-hour periods.
Get health insights: monitor your pet's daily activities and use the comparison tool for breed type, age and weight.
Long battery life: Can lasts up to 7 days.
Durable & waterproof: Built to survive every swim with your pet! Waterproof for up to 3 feet for 30 minutes. Recommended for pets 8 lbs.+ and attaches to any collar or harness up to 1" Wide.
Subscription required: Whistle is both a device and service. The subscription plan covers our connection to AT&T to track and monitor your pet – no new phone contract required. Plans start as low as $6. 95/MO. Subscription plan is selected during set up
There is little between the costs of Whistles 3 and Fitbark2. Amazon are selling Whistles 3 for $63.95
The downside is you will be required to set up a subscription which is payable monthly
As previously mentioned the Fitbark is the more popular, largely because it is easy to set up, user-friendly and owners of pets have their own Fitbits and like the concept. I am a huge fan of Fitbit and love the simplicity of it, I can see Fitbark will be the one to watch and will probably coin the market over the coming year.
Below are some of the benefits
BONE SHAPE. In the shape of a Bone, it is appealing, lightweight but very sturdy. Is suitable for any breed of dog as it simply sits on the collar.
WATERPROOF. It can be used whilst the dog is swimming as it is waterproof and up to three feet in depth.
NO MONTHLY SUBSCRIPTIONS. Another attraction is no monthly subscriptions,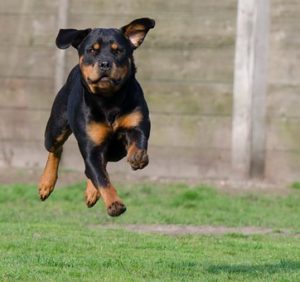 STRONGER. Made of high-impact polycarbonate, FitBark 2 is even more durable on land and underwater, while still fitting dogs of any size.
BATTERY LIFE UP TO 6 MONTHS. FitBark 2 adds a battery life up to 3.5 dog years. This means better data, more complete behavioral information, and more reliable performance.
INTERCHANGEABLE COLORED COVERS. For slightly more money you can change the cover of your Fitbark. In the shape of a bone it sits well on the collar
MONITOR ACTIVITY & SLEEP 24/7. Track minute-by-minute activity, sleep quality, distance traveled, calories burned, and overall health and behavior.
GET ACTIVE WITH YOUR DOG! Link your Fitbit, Apple HealthKit, Google Fit or Jawbone device and review health side-by-side.
KEEP AN EYE ON MEDICAL ISSUES. Monitor mobility, anxiety and skin diseases through changes in behavior and sleep habits
I have found that Fitbark 2 are offering the best deals and will sell to both UK £64 and the US $80
They also have a fine selection of colors for your bone. The link below will allow you to purchase in the UK or the US
=======>> click here for your Fitbark 2 <<=======

So Is It Worth The Money?
Perhaps this question depends upon your viewpoint. For Fitbit owners or those who like gadgets then this accessory is a no brainer. For owners who have working dogs then this is probably gratuitous.
Personally and as an owner of a slightly overweight West Highland Terrier, now aged 12, this is a godsend and is worth every penny.
So overall yes I feel it is worth the money and I see Fitbark taking off over the next year or two.
If you already have a Fitbark or indeed any Dog Activity Monitor I would love to hear your views. If you think this maybe yet another gadget and possibly not worth the money then please add your comments as well.
If you are still reading then I thank you, For reading my blog
Cordelia and Dolly
N.B. I have not been asked to write a review nor have I been given the little gadget to try with a view to writing a positive review. I have added links which are called affiliate links. It will cost you no more and takes you straight to the page. I do receive commission should you purchase.
Please follow and like us: