Should I buy a designer dog? Since the first designer dog was created in Australia by Wally Cochran, the trend for producing designer dog breeds has increased dramatically. Some people are unhappy with the new designer dog trend and are concerned about the future health problems these dogs may face. This article aims to help people understand more about designer dogs, together with the darker side of the industry and how to avoid.
So First Question Should You Buy A Designer Breed?
Designer dogs are continuing to grow in popularity, but should you support this growing trend by buying one? There have been a number of reports warning people of the health problems faced by some of these dogs, and these include breathing problems, arthritis, and weak bones. Many of these designer breeds have hypoallergenic coats, and this may be one of the reasons why they have become popular family pets.
What is a Designer Dog?
I have two friends who live in Devon in the UK, they have recently purchased the most adorable Cocker Poo, (Lola,…the show girl) as the name suggests it is a cross between a Cocker Spaniel and a Poodle (in this case a Toy Poodle. With a whimsical name like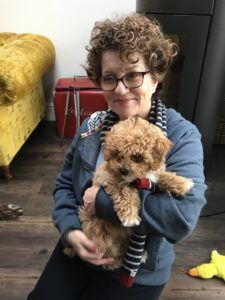 Cocker Poo it sounds adorable. It actually is adorable. But in meeting Lola I wanted to ask the question about is it ethically and morally right to purchase a mixed breed
A designer dog is basically a crossbreed that can come in just about every shape, colour, and size. The first designer dog was the labradoodle, and this was produced in Australia by a man called Wally Cochran who worked for the Royal Guide dogs in Victoria. His task was to produce a guide dog for a blind woman whose husband suffered from allergies. Wally eventually produced the labradoodle by crossing a Labrador with a standard poodle.
What Should You Look Out For If You Decide to Buy a Designer Breed?
Many people think that designer dogs have fewer health problems than purebreds and will inherit the best qualities from each of their parents. There is no guarantee of this, and crossbreeding can actually introduce health problems into the mix. Labradoodles, for example, are known to have a higher percentage of poor hips than Labradors and poodles. It is also a myth that all designer dogs come with a low-shedding coat.
When considering a designer dog, it is important to do all the usual checks you would do when looking to buy any puppy. You should also check out the breeder's credentials to ensure that they are working within acceptable conditions.
Can You Guarantee the Eventual Size & Temperament Of a Designer dog?
The size and temperament of a designer dog cannot always be fully guaranteed, as the dog could inherit more genes from one parent than the other. It is always best to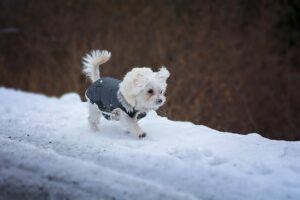 buy your dog from a reputable breeder and ask to see the parents of the litter before making any decisions. It may also be a good idea to speak to other people who have purchased dogs from the same breeder.
Are Designer Dogs Expensive To Buy?
Many designer dog breeders are actually dedicated to producing the perfect breed standard and therefore charge high prices for their puppies. These designer breeds are not just crossbreeds with fancy combo names, as mating two crossbreeds rarely results in a 50-50 cross. To produce a 50-50 cross, a breeder needs to use two good purebred dogs, which then limits the number of people who can breed them. Prices are also determined by the popularity of the breed and can be further inflated if a number of celebrities are seen with a particular designer dog in tow.
Is a Designer Breed a Better Choice than a Purebred?
A designer dog does not necessarily make a better companion than a purebred dog. Many people are drawn towards designer dogs because they are influenced by the publicity many of these dogs receive. It is therefore best to decide what type of dog best suits your lifestyle before setting your sights on a particular breed. If you want a dog that will go running with you, for example, then you will require a low-maintenance and obedient dog that has lots of energy and endurance. If, on the other hand, you want a dog that is great with children then you will require a dog that is gentle, friendly, and easy to train.
Is There A Dark Side To Designer Breeds.
This required further research and sad to say there is a dark side, many of the cross-breeds are left with terrible debilitating pain, this because of genetic defects when breeds are mixed with unregulated breeders. The demand is for smaller and cuter dogs, just like those we often see accompanying celebs on their Instagram. Many of these tiny breeds suffer breathing difficulties weak bones and arthritis.
Kennel Club say "Rogue breeders are mass-producing the puppies to meet the latest Celebrity-driven trend" That is not to say the celebrities are to blame, far from it. Perhaps the breeders should consider their own part in this trade.
Puppy farming is always a risk, lately a new influx of designer puppies are arriving from Eastern Europe. These countries do not have to undergo the welfare standards we expect. So with a frightening statistic of between 50-75% of small designer dogs, together with the flat nosed breeds, they are suffering from chronic breathing problems. We need to look carefully at the moral and ethical implications together with the route your puppy took to arrive at your door.
With this in mind and with your own research you can avoid this trap. Granted it won't stop the trade but it by doing the right thing it will reduce the criminal activity if the buyers are reduced.
I am a sucker for the cocker poos and the Westie/Cairns, (not sure if they have a witty name) but these are my two favourite cross-breeds. If you like small breed dogs you might find an article I have written useful.
Click on the link for further information about Small Breeds 
Final Thoughts:
Hopefully, this article will have provided you with the answers to most of your questions on designer dogs. You can now make up your own mind and decide whether you should buy a designer dog or not. Whatever dog you decide to buy, it is important to remember that all dogs require a large amount of work and should only be purchased if they fit into your lifestyle.
If you have ever considered owning an Adult Rescue Dog rather than a designer puppy, may I suggest you head over to an article I wrote recently. How to adopt a rescue dog – taking out the risks
Think you for reading thus far.
I would love to hear your comments. Other readers get real value from reading what others and you think. Comment below
Cordelia & Dolly
Cameo from Lola – The Show Girl.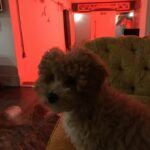 Bibliography
Visuals: Own, Unsplash and Pixabay
Kennel Club Quote- Online story from Telegraph Newspaper 14th September 2017
NB apologies for the Lola picture quality but it never the less shows what a little beauty she is. I
Please follow and like us: